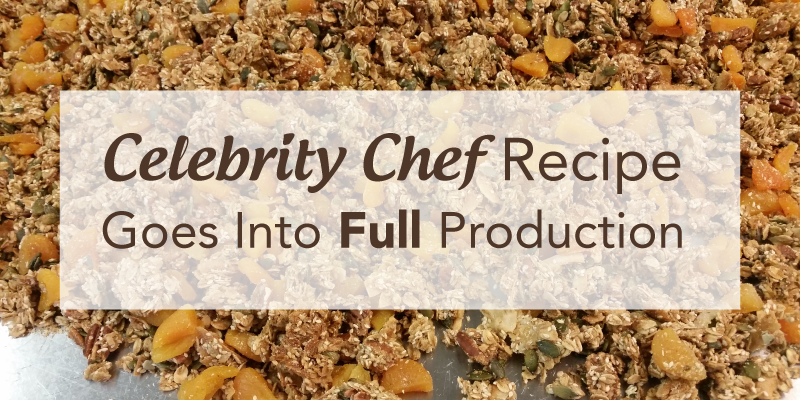 Case Study: Celebrity Chef Recipe Goes Into Full Production
We worked with this particular company to take a beloved recipe published in a best-selling cookbook and scale it to a commercial product sold in a major US retail chain.
Problem:
The client needed a commercially scalable formula based on the cookbook recipe and also a facility that could make the product with the highest quality standards in mind to ensure brand consistency.
Project Scope: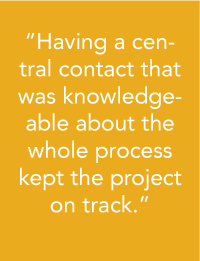 Keep the integrity of the original recipe
Scale the recipe while keeping the same flavor and texture
Find a facility with the appropriate equipment and certifications
Make suggestions for process improvements
Assist with packaging compliance
Calculate nutritionals
Develop a cost structure and material sourcing
Oversee first run and launch
Challenges:
Communication: This project had multiple companies who were involved with launching the line from the brand, to the retailer, to the distributor; each party was responsible for an element of the project.
Supply Chain: These products had a lot of new materials for the manufacturer to onboard into their facility.
New Process: The manufacturer of this product installed new equipment to fulfil the order.
Our Solutions:
Communication: We managed the communications of the launch across departments and companies to ensure everyone was on the same page and deadlines were met. Having a central contact that was knowledgeable about the whole process kept the project on track.
Supply Chain: We researched material suppliers and secured the appropriate documentation to speed up the onboarding process as well as compared costs across multiple sources.
New Process: We were onsite for the test-run and first production run to oversee operations and quality on behalf of the client.

Outcome:
With the help of our team, the client launched a quality product on schedule. Sales figures of the product are not available, but it was distributed to over 1,000 stores. We still work with this customer today.
Due to our confidentiality agreements and commitment to honoring them, we do not mention the names of the companies we work with unless given written permission.

Latest posts by SarahLanphier
(see all)